About
Established by the families and board members of the Academy of Finance in March 2004. The Partnership is a Not-For-Profit Florida corporation whose contributions benefit an endowment fund to assist in funding scholarships, school district shortfalls needs and administrative support relating to The Academy of Finance. It was originally known as the Partnership for Financial Educational, Inc. (PFFE) until 2015 in which the members wanted more emphasis on the academy. Our foundation is currently called the "Foundation for Dwyer Academy of Finance".
Teachers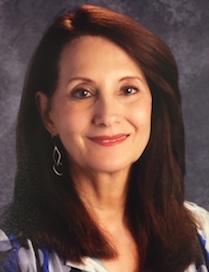 Maria Elena Lake
Ms. Lake is a native Floridian who joined the William T. Dwyer's Academy of Finance in 2017. She graduated cum laude with honors in Business Administration with a major in Banking and Finance from the University of Florida. Her business experience includes working for several firms performing paralegal, executive, and accounting functions. After nearly 20 years of corporate work, she pursued her passion for teaching. Ms. Lake has been teaching business education and computer classes since 2003 in Florida, California, North Carolina, and New York. Her experience includes teaching in the International Baccalaureate Program, teaching honor classes, and teaching at the American Business College's Accounting Academy in San Diego. Ms. Lake has served in leadership roles in the capacity of Technology Contact and Faculty Instructor/Adviser for the HomeBase/PowerSchools gradebook software. In addition, she has been a Future Business Leaders of America adviser for many years where her students have earned numerous awards on the district, state, and national levels.
Outside of her professional career, Maria enjoys taking advantage of all that Palm Beach County offers including going to the beach, exercising, biking, gardening, and volunteering at her church.
Darrell Schwartz
Mr. Schwartz earned his Specialist Degree in Ed, Leadership from Barry University and his Master of Business Administration from Nova Southeastern University and his Bachelor of Arts in Economics from Florida Atlantic University.
Mr. Schwartz brings with him over 20 years in management and leadership experience in Banking and Mortgage Banking.  He was the youngest Banker to become President of the Mortgage Bankers Association of Florida. Mr. Schwartz also received the Brown L. Watley award in Mortgage Banking which is the Lifetime Achievement Award in Mortgage Banking.
Mr. Schwartz has been teaching for thirteen Years which includes teaching at Royal Palm Beach Community High School for eight years. At Royal Palm Beach Community High School Darrell was the Leaf teacher of the Global International Business Academy teaching International Business, Accounting, Introduction to Information Technology, Internship as well as Holocaust History, Jewish Studies and US History. In addition to being a teacher Darrell was part of the emerging Leaders Program and was the adviser for The Interact Club and the co-adviser for FBLA.
The past four years Mr. Schwartz taught at Treasure Cost High School. At Treasure Coast High School Darrell was the Instructor for AP Human Geography, US History, Psychology, Holocaust History and Leadership. In addition to being and instructor Darrell was also part of the Schools Leadership Team, served as a Dean and was the adviser for Student Council and the Gaming Club. He's was excited to a part of the William T. Dwyer High School Academy of Finance as well as an adviser for FBLA.
Faye Gillespie
Ms. Gillespie attended Georgia State University and Mercer University to achieve her degree in Business Administration.  She later acquired a degree in Education from Lees McCrae College, where she graduated Summa cum laude.  Ms. Gillespie holds a Masters in Curriculum & Instruction with a concentration in Mathematics. 
Functioning as an entrepreneur in the business sector for most of her life, Ms. Gillespie found success as a business owner, real estate broker, and automotive collector.  When electing to live most of the year in Florida, she began to teach.  While a former Palm Beach County Mathematics Coach, Ms. Gillespie holds a certification in Business Education and strives to share real world experiences with her students. Gillespie attributes much of success to her former Future Business Leaders of America sponsor and seeks to provide the same level of encouragement to her students.  Ms. Gillespie has earned the classifications of "Highly Effective" and "High Impact Educator" from the state of Florida.  As an educator, Ms. Gillespie believes in creating relationships which foster student development in the area of academic excellence and achievement.
Outside of education, Ms. Gillespie continues to enjoy both the mountains and the ocean.  Her faith encourages her to spend time on missions and church related functions.  In addition, she enjoys traveling and spending time with her family.  Ms. Gillespie holds her greatest accomplishments as that of her two daughters.  With her husband of more than 30 years, she can be found on weekends at local exotic automotive functions or charity events.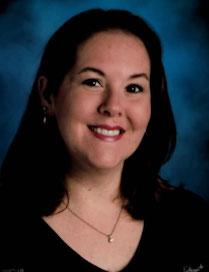 Emily Ferris – Choice Programs Coordinator
Mrs. Ferris graduated cum laude with honors in Business Administration from the University of North Carolina at Charlotte double majoring in French. After working overseas and in European accounting she transitioned into the classroom and has been teaching financial education in Palm Beach County for over 12 years. Additionally, she has taught multiple levels of math, French, AICE Travel & Tourism, and all the courses in the Finance and Marketing curriculums. She has served as both a DECA and Future Business Leaders of America adviser accompanying students to State, National and International Leadership Conferences and competitions.
Her accomplishments include two-time "Dwyer Awards for Excellence in Education" finalist in Career Education by the Economic Council of Palm Bach County Inc. (2016, 2017), Palm Beach North Chamber of Commerce's "Teacher of the Year" (2017), two-time OneBlood "Coordinator of the Year" (2013, 2014), and the "I Make a Difference" Teachers of Excellence award (2008) by the Education Foundation of Palm Beach and Martin Counties.
Her extra-curricular activities include assistant coaching for girls volleyball and girls basketball, sponsoring the Asian Student Union, co-sponsoring the Class of 2018, FBLA co-adviser, and Panthera yearbook adviser. Mrs. Ferris sings in the UMCPB Chancel Choir and volunteers with Family Promise. She is married with 2 children.