About
Established by the families and board members of the Academy of Finance in March 2004. The Partnership is a Not-For-Profit Florida corporation whose contributions benefit an endowment fund to assist in funding sc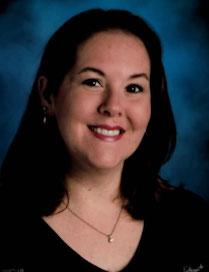 Emily Ferris – Choice Programs Coordinator
Mrs. Ferris holds a Master of Education Leadership degree from the American College of Education, graduated cum laude with honors in Business Administration from the University of North Carolina at Charlotte, double majoring in French. After working overseas and in European accounting she transitioned into the classroom and has been teaching financial education in Palm Beach County for over 12 years. Additionally, she has taught multiple levels of math, French, AICE Travel & Tourism, and all the courses in the Finance and Marketing curriculum. She has served as both a DECA and Future Business Leaders of America adviser accompanying students to State, National and International Leadership Conferences and competitions.
Her accomplishments include two-time "Dwyer Awards for Excellence in Education" finalist in Career Education by the Economic Council of Palm Bach County Inc. (2016, 2017), Palm Beach North Chamber of Commerce's "Teacher of the Year" (2017), two-time OneBlood "Coordinator of the Year" (2013, 2014), and the "I Make a Difference" Teachers of Excellence award (2008) by the Education Foundation of Palm Beach and Martin Counties.
Her extra-curricular activities include assistant coaching for girls volleyball and girls basketball, sponsoring the Asian Student Union, co-sponsoring the Class of 2018, FBLA co-adviser, and "Panthera" yearbook advi
ser. Mrs. Ferris sings in the UMCPB Chancel Choir and volunteers with Family Promise. She is married with 2 children.
Teachers
Candace Ashurst
Mrs. Ashurst is a 3rd generation Palm Beach County resident and product of our local school district. She graduated from Suncoast High School in 1976 and studied Banking and Finance at Palm Beach Junior College and Florida Atlantic University. She finished her Business Administration degree online at the University of Phoenix and began teaching in 2008 as a Math Teacher. Mrs. Ashurst is in her 2nd round in the Academy of Finance at Dwyer High School and is reminded every day that she made the right decision to return to her "dream" job!
Mrs. Ashurst's career has many facets, starting in banking in her senior year of high school at a local institution and continuing into the mid-1980's as the Vice President of Funds Management in the Finance Department. She "retired" to raise her children and assist with starting a business with her husband. They started in 1986 as a commission agent for Greyhound Bus Lines, operating 4 local bus stations for 7 years. The business is still in operation and has taken many turns from delivering implants and instruments for orthopedic companies, to water samples for environmental testing, to medica
l billing paperwork for doctors, to legal documents for local attorneys, to our current exclusive contract of delivering construction products.
She is married, has 3 children and 4 grandchildren, and loves her role as "Grammy!"
One of her side interests was teaching Lamaze Childbirth Preparation classes in the early 1990s at a local hospital. She loves the beach, reading, sewing, and teaching!
Maria Elena Lake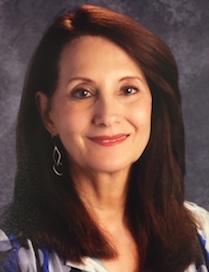 Ms. Lake is a native Floridian who joined the William T. Dwyer's Academy of Finance in 2017. She graduated cum laude with honors in Business Administration with a major in Banking and Finance from the University of Florida. Her business experience includes working for several firms performing paralegal, executive, and accounting functions. After nearly 20 years of corporate work, she pursued her passion for teaching. Ms. Lake has been teaching business education and computer classes since 2003 in Florida, California, North Carolina, and New York. Her experience includes teaching in the International Baccalaureate Program, teaching honor classes, and teaching at the American Business College's Accounting Academy in San Diego. Ms. Lake has served in leadership  roles in the capacity of Technology Contact and Faculty Instructor/Adviser for the HomeBase/PowerSchools gradebook software. In addition, she has been a Future Business Leaders of America adviser for many years where her students have earned numerous awards on the district, state, and national levels.
Outside of her professional career, Maria enjoys taking advantage of all that Palm Beach County offers including going to the beach, exercising, biking, gardening,    and volunteering at her church.
Anelly Schwab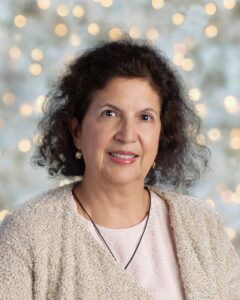 Mrs. Anelly Schwab has a Master's in Business Administration from Florida International University as well as a B. A. in Economics. She is in her 12th year of teaching in the Palm Beach School District. Mrs. Schwab is certified in Business, Spanish and Social Studies by the Florida Department of Education.
She has previously worked at the Federal Reserve Bank and in other fields such as the Pension and Retirement field. She is also a certified language translator, English to Spanish by the American Translators Association and has worked on a diversity of translation projects, in the areas of Education, Business, Government and International Relations.
holarships, school district shortfalls needs and administrative support relating to The Academy of Finance. It was originally known as the Partnership for Financial Educational, Inc. (PFFE) until 2015 in which the members wanted more emphasis on the academy. Our foundation is currently called the "Foundation for Dwyer Academy of Finance".